MANAGEMENT TEAM
THTC is a community where great minds work together. We are passionate about technology, backed up with the combined aptitude and experience of qualified management professionals and engineers. We constantly raise the bar and give our people scope to push back boundaries to explore new methods or ideas and to test and implement innovative solutions that have a global impact. With one clear goal, we aim to continuously exceed expectations, inspire the industry of technology and contribute to shaping the future.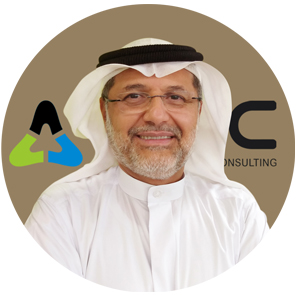 Dr. Saad A. AlMubayedh, Founder & CEO
Dr. AlMubayedh has been working in the area of IT in transportation for more than 25 years. He was a faculty member in King Fahd University of Petroleum & Minerals (KFUPM) in Dhahran, Saudi Arabia from 1991 till 2006, where he taught graduate courses, and conducting research in different areas in IT applications in Transportation, GIS, and related areas. In 1999, Dr. AlMubayedh founded THTC in Dubai and pioneered the work on navigation in GCC countries. He has provided consulting/advising services to a number of governmental and private agencies in the region.

Dr. AlMubayedh obtained a B.S in Civil Engineering from KFUPM in Dhahran Saudi Arabia in 1981, a Master of Science in Civil Engineering (Transportation), 1984 and a Master of Urban Planning (MUP), 1985 from the University of Washington, Seattle, Washington (USA), and a Ph.D. in Civil Engineering (Transportation Planning), 1991 from Northwestern University, Evanston, Illinois (USA).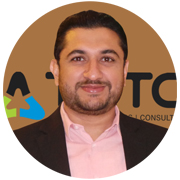 Mr. Azam G. Hussain,
Manager, Production
He has been working on the development of Geo-Technical and Geo-databases since 2001. He joined THTC as a Lead GIS Surveyor and has been promoted to higher posts until he became the Manager of the Production Department in 2008. Mr. Hussain was a key member in a number of GIS related projects like GIS Surveys, design and creation of Geo-Databases, GIS SW Development, Mobile Mapping, Navigation SW, etc. Under his supervision, many Geo-databases for many countries in ME were created and maintained.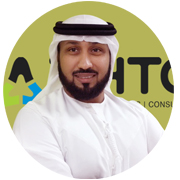 Mr. Sanad A. AlHashimi,
Manager, Business Development
He is working with THTC since 2002. Presently, he is the Manager of Business Development Department. Prior to that, he assumed many responsibilities where he started as Lead GIS Surveyor, then as Team Leader, Assistant Project Manager and Project Manager. Mr. Al Hashimi's expertise is in GIS Surveys, Geo-Database creation and maintenance, navigation, real-time traffic information, TMC Table creation and customer support. Mr. Al Hashimi has a Bsc. degree in Geo-Informatics from Midkent College University of Kent UK. He also obtained a number of specialized GIS training courses from Tele Atlas (TomTom).